These Safe Havens are
Gearing Up for Rapid Growth

Dear Fellow Investor,
I'm sure I don't have to tell you that 2020 has been a unique year for investing. In fact, I can't recall another quite like it in what's now a 35-year career in the advice business.

I can say that being a bit more nimble than is usual for an income-focused advisory has helped us immensely at Conrad's Utility Investor.

On February 14, we took partial profits on a baker's dozen of our highest-flying portfolio stocks, which were then selling at all-time high prices. Barely a month later, we were able to buy them back at our "Dream Buy" prices, some as much as 50 percent cheaper. And since then, they're up anywhere from 50 to 100 percent.

You don't see that magnitude of windfall gains very often, let alone with utility stocks. And our combination Dream Buy/Profit Taking strategy has us ready to strike again, should the Covid-19 pandemic again spread to stocks later this year.

But what's much more exciting now is an opportunity to double or even triple our money over the next 3 to 5 years in these same stocks.

I'm talking about companies that have proved their resilience in the worst of market environments, and over the next decade they'll literally double what they pay out in dividends—with their stock prices a lock to come along for the ride!

If you're asking how this is possible, here are three reasons I think it's a lock:

• Utilities are literally the most reliable stocks you can own now. Not one company in more than a century has ever gone out of business. And the sector is proving its resiliency again this year. With Covid-19 fallout wreaking unprecedented havoc, mega-bank Citigroup warns its loan losses won't peak until mid-2021. That means the worst is yet to come for dividend cuts, bankruptcies and liquidations. But so far, no regulated utility has cut its dividend. In fact, the vast majority have the same earnings guidance they did at the beginning of 2020, before the pandemic hit.

• Utility stocks offer safe and growing yields as high as 7 percent, in a zero interest rate world that's likely to be with us for quite a while. The world's central banks aren't raising interest rates anytime soon. But these same rock-solid companies have increased dividends this year like clockwork. Compare that to sub-1 percent yields paid by no growth 10-year Treasurys, and non-existent rates offered by savings accounts and money market funds.

• Best in class utilities and essential services companies are leading the transition to the 21st century economy, and growing earnings at the fastest and surest pace since the 1950s. The select, best in class utilities in my Conrad's Utility Investor Portfolio are the world's primary drivers of adoption for solar energy, smart cities and electricity grids, electrification of transportation and 5-G communications networks. And regulated utilities' investment in these transforming technologies is always rate-based. That means what they spend earns a guaranteed rate of return of between 9 and 10 percent.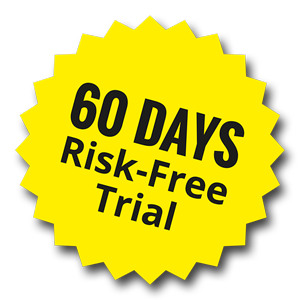 Take advantage of our risk-free 60 day trial! No questions asked. Prefer to order over the phone? Call customer service toll-free at 1-877-302-0749
Start Your Risk-Free Trial Now
for $399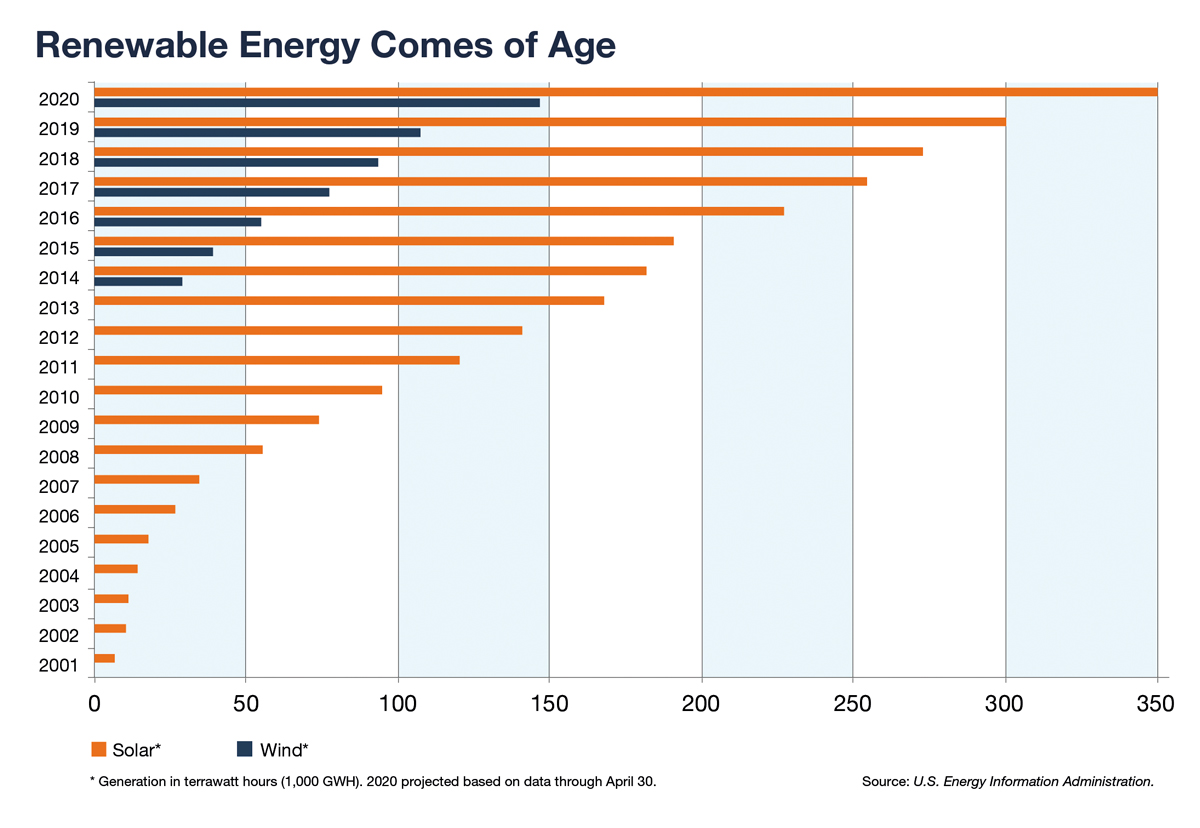 Think about that for a moment. Every dollar my favorite companies invest feeds their earnings power, whether it's for solar panels, onshore and offshore wind turbines, infrastructure for new electric vehicle charging stations, advanced batteries, communications networks or anything else.

What they spend is also 100 percent pre-approved by state regulators. They take on no technology risk, since the economics of what they're adopting has long since been proven. In fact, efficiencies continue to rise and costs fall for many key components needed in renewable energy deployment.

This is the part I'm really excited about. Traditionally, most investors have considered utilities as boring, if not merely alternatives to holding bonds.

Old habits die hard. And after so many years in this business, I'm not at all surprised how many people still doubt utilities can grow.

But their misperceptions won't last forever. And in fact, investors appear to have already woken up to the potential of a handful of utilities I've liked for years.

One is Conservative Holding NextEra Energy (NYSE: NEE), which I recommended a few years ago at roughly one-third its current price. That company has grown into America's leading producer of wind and solar energy, all while growing its dividend 12 percent a year.

Earlier this year, CUI readers had a great opportunity to take a partial profit on NextEra and then reinvest that gain at our Dream Price, which was roughly $100 a share lower. I think the stock will go higher over the next five years. And in the meantime, we'll have more opportunities to buy on dips.

But it's also fair to say NextEra is firmly in the discovered category. In fact, as I write this, the stock is selling for an all-time high price once again, at more than 30 times expected next 12 months earnings.

That puts NextEra stock closer to where I may recommend readers take partial profits again, rather than a good entry point. And at a minimum, it means our attention right now should be focused on other utilities that offer similar upside for earnings and dividends—but have yet to attract investors' full attention.

For the past three decades plus, I've followed what I call a "Quality plus Value" approach. Here's how it works:

Our 5-factor Quality Grade system identifies the best in class from the nearly 200 companies in our Utility Report Card coverage universe. We buy them at the best possible prices, using our formula comparing valuations with projected returns. And we ride our favorites' reliable earnings growth to higher income and powerful capital gains. We occasionally sell part or all when prices reach truly stratospheric levels, or if businesses underperform.

Yes, I admit not all of my recommendations work out. But I've also learned the hard lesson to never just hold and hope, not for myself and especially not for CUI members. When I see a company's underlying business is softening, it goes on my Endangered Dividends List. And I'm out, even if that means taking a loss to avoid the risk of a much larger one later on.

My standard is to treat CUI members' money as if it were my own, or better still my 93-year-old mother's. That's how I've done business for 35 years, the last seven plus as editor and publisher of Conrad's Utility Investor. And it's how I intend to keep operating, Lord willing, for the next 35 years, when I'll be the same age my gardening enthusiast mom is now.

You may not have fully taken advantage of the stock market's remarkable "V" shaped recovery this year. But you haven't missed out on the much bigger opportunity ahead. And for the best in class utilities, the upside is at least as explosive as their gains during the last bull market.

If this sounds like something you'd like to get in on, I invite you to check out Conrad's Utility Investor, with a trial subscription for the low price of $499.

The "Quality plus Value" approach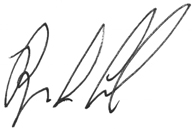 Roger S. Conrad
Editor and Publisher
Conrad's Utility Investor

By joining us now, you'll never pay more than that price, provided your subscription stays up to date. It's what I call our forever guarantee.

And if you're not satisfied?—No problem. Cancel any time in your first 60 days and get your full membership fee back.

Thanks for reading.

DISCLAIMER: Capitalist Times, LLC is a publisher of financial news and opinions and NOT a securities broker/dealer or an investment advisor. You are responsible for your own investment decisions. All information contained in our newsletters or on our website(s) should be independently verified with the companies mentioned, and readers should always conduct their own research and due diligence and consider obtaining professional advice before making any investment decision. As a condition to accessing Capitalist Times materials and websites, you agree to our Terms and Conditions of Use, available here, including without limitation all disclaimers of warranties and limitations on liability contained therein. Owners, employees and writers may hold positions in the securities that are discussed in our newsletters or on our website.
© Copyright 2020 Capitalist Times, LLC