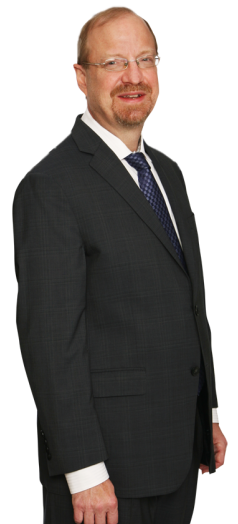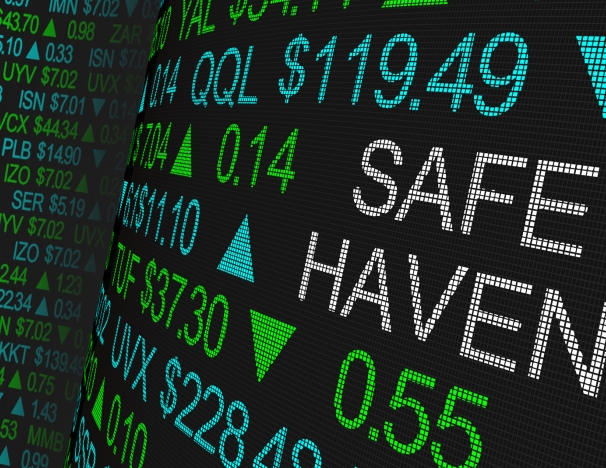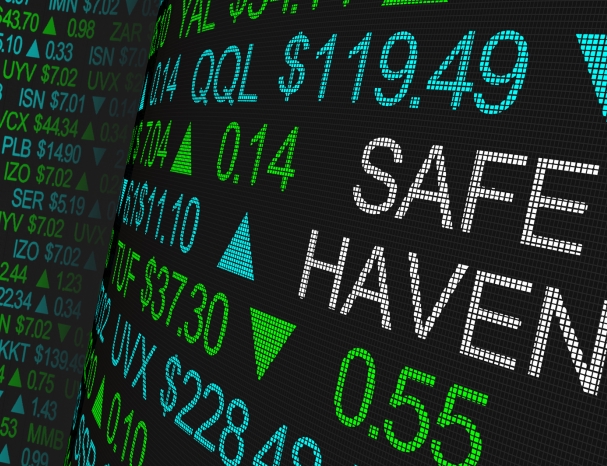 Roger Conrad's income recommendations from across market sectors in one place:


Start your

30 Days

Risk Free Trial

Cancel within 30 days for a full refund, or after 30 days for a refund on the remaining portion of your subscription
Dear Reader,
We all need income. And nothing provides it more effectively than dividends paid by well chosen stocks.
Good stocks today pay up to three times what bonds do. And unlike fixed income, they increase their dividends, keeping you current with inflation. Best of all, stock prices will follow dividends higher over time, so your investment grows as well.
Stocks, unfortunately, come with one pretty big catch: To pay reliable dividends, they must be backed by financially healthy and growing underlying businesses.
That's not a claim many companies can now make. Last year as the world faced its worst pandemic in more than a century, a record number of S&P 500 companies cut or eliminated their payouts. And even the strongest held back on increases in favor of preserving cash.
With vaccines ramping up, the pandemic's days as a global scourge on global and economic health thankfully appear to be numbered. But many businesses remain weakened, their dividends still at risk. And if they should cut them, the bottom will drop out on their stocks, heaping on capital losses for those already hit hard by lost income.
In recent years, many investors have grown comfortable with the idea they can reduce dividend risk by owning popular ETFs. They've already had one rude awakening: The most recent dividend paid by the iShares Select Dividend ETF, or "DVY," was almost 10 percent less than a year ago. That's despite being broadly diversified over 103 major dividend paying companies.
Don't expect to find safety just because companies have reliably raised dividends in the past.
Of the 66 so-called "Dividend Aristocrats," at least two-dozen have been running on fumes for several years now—boosting payouts a token amount just to keep their streaks alive.



I guarantee their management teams haven't seen anything like this. In fact, many CEOs weren't even around in 2008-09, a far less severe crisis than this pandemic. And the same goes for the "wet behind the ears" management of many popular mutual funds too.
One thing you can count on: When push comes to shove, the inexperienced will take the easiest way out for them. And that will always be to throw dividend investors under the bus.
I can't tell you how angry I get when I hear some analyst berating a CEO to cut dividends on a conference call. But far worse is when someone actually takes the advice. And of course it's income investors who suffer most from these poor decisions.
Now for some good news: You don't have to just sit there and take it.
There are still companies, across all industries, firmly committed to paying safe and growing dividends, with the means to do so through thick and thin. And despite proving their resilience in the pandemic economy last year, their stocks sell at the lowest prices in literally decades!
About 30 months ago, I launched an actively managed portfolio service to help investors like you build wealth with stocks of best in class dividend paying companies from every market sector. I called it CUI Plus. And our insistence on high quality no matter what hasn't let us down yet.

Consider these numbers. Since inception, the CUI Plus Portfolio has returned 43.44 percent. The average weighted yield is 4.2 percent, which is based on recommended share allocations of portfolio stocks. The iShares Select Dividend ETF (NYSE: DVY) used in many income-generating strategies is up 29.1 during the same period.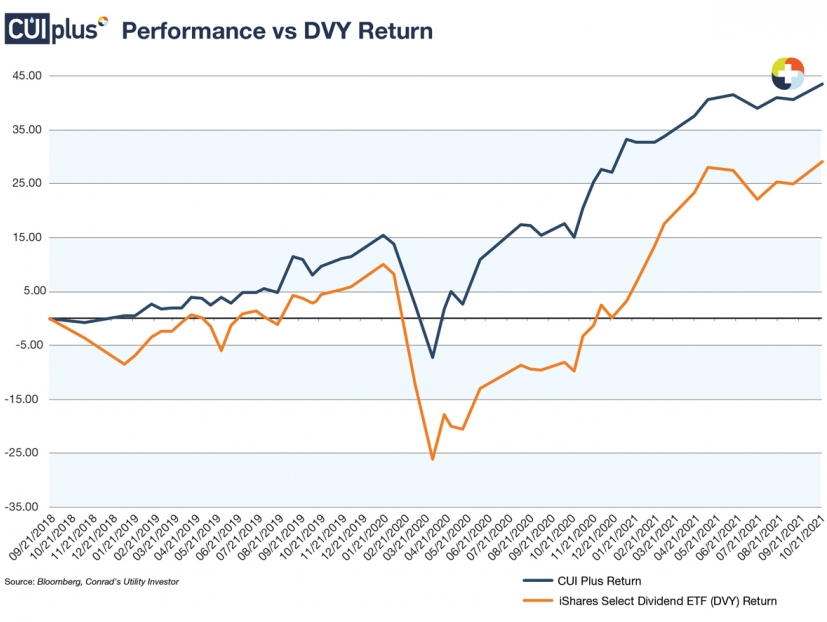 I credit that outperformance to one basic advantage: Being ready, willing and above all able to choose what we invest in.
ETF investors are stuck owning whatever the governing algorithm dictates. We on the other hand can choose what we buy and—just as critically—when we do and how much.
After 30 years plus in this business, I can tell you there's no substitute for experience. And I've had my share, successfully navigating bull and bear markets since the late 1980s. But most of all, we've been willing to do the hard work of continuously researching and analyzing hundreds of individual companies—so we can find the handful that maximize our chances of reliably building wealth and regular income.
It's a process that set us up well for this year too. so we could dodge the unprecedented wave of dividend cuts. It's continued to sustain us, even as many companies and popular income-generating mutual funds have faltered. And it's allowed us to buy premier dividend stocks over the past year, when others have over-estimated the risks and fled.
If CUI Plus sounds like an approach you'd be interested in, I have one more thing to tell you. This year could be your last, best chance to unload weaker dividend stocks before they head lower again, some possibly for the last time.
When the bottom fell out of the stock market a year ago, the popular view was it was the end of the bull market that began in March 2009. What's become clear since is it was no such thing. Rather, the decline was just a deeper and scarier version of the selloff of late 2018 and before than those of 2016 and 2011—simply pauses in a bull market now entering its 13th year.
The combination of record monetary and now fiscal stimulus—along with the inevitable winding down of the pandemic—are likely to take stocks to even loftier heights this year. And we're positioned to take advantage of that at CUI Plus.
But a growing number of stocks we're avoiding are once again what I call "Icarus" stocks: Flying dangerously close to the sun and therefore at growing risk to crashing and burning. And when this bull market does finally end, their investors' losses are going to be truly epic.
My objective at CUI Plus is always to generate big, safe and reliably growing dividends. But now more than ever, I also want to give investors the tools they need to keep participating in the bull market as long as it lasts, and to dodge the debris from its inevitable fall.
Bottom line: If you're an individual investor that wants to put hard earned money to work at reasonable prices—and without taking undue risks—it's designed with you in mind.
Each bi-weekly Action Report highlights my Portfolio recommendations, the apex of the income investing universe carefully selected to provide you with solid income and growth to expand your net worth.
My straightforward investing advice features explicit instructions on what to buy and sell, as well as recommended position sizes. I also provide concise commentary on all the major developments affecting each Portfolio holding, and how they're shaping our advice.
And for those times when something critical happens in between issues, I'll send an alert with clear instructions for what needs to be done and why—buy, sell or hold.
The cost of CUI Plus is $299/year —or $5.75 a week. Why such an affordable price? Because I believe in this service, and I think you'll agree once you take a look inside.
I know some of you may not have tried income investing or, as I like to call it, "responsible investing." If that's true, you couldn't have picked a better time to discover this remarkably effective approach to living comfortably off your investments. You can improve your quality of life and secure the latter years just by following my simple guidance and rules.
I'm NOT asking for a long-term commitment today.
Just give my portfolio, approach and research a chance and THEN decide. If CUI+ Plus is not for you, for any reason whatsoever, you can cancel your subscription for a prompt, full refund.



But if you do take a few minutes now to check out CUI Plus, it's my strong belief you'll find it a positive difference maker for your portfolio, whatever its size.
So please act now and secure a membership to our fast-growing income investing advisory CUI Plus. You'll be happy that you did.
You can claim your subscription below or call our customer service director Sherry at 1-877-302-0749, Monday through Friday, 9:00 a.m. to 5:00 p.m. ET.
Now is the time to make your switch from dividend deadwood to our quality-focused strategy.


Here's to getting your money's worth!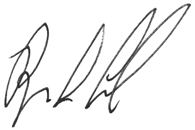 Roger S. Conrad
Editor and Publisher, CUI Plus

© Copyright 2023 Capitalist Times, LLC

DISCLAIMER: Capitalist Times, LLC is a publisher of financial news and opinions and NOT a securities broker/dealer or an investment advisor. You are responsible for your own investment decisions. All information contained in our newsletters or on our website(s) should be independently verified with the companies mentioned, and readers should always conduct their own research and due diligence and consider obtaining professional advice before making any investment decision. As a condition to accessing Capitalist Times materials and websites, you agree to our Terms and Conditions of Use, available here, including without limitation all disclaimers of warranties and limitations on liability contained therein. Owners, employees and writers may hold positions in the securities that are discussed in our newsletters or on our website.